Jersey Ford Lightning pg.2




---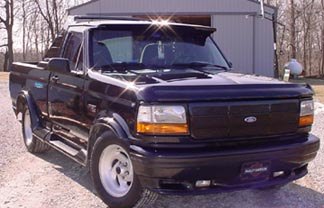 This photo was sent to us by Tylet Welty. So far it has a computer chip and K&N air filter. This coming summer he is hoping to put a functional ram air hood on and some exuast.


---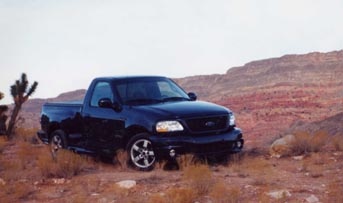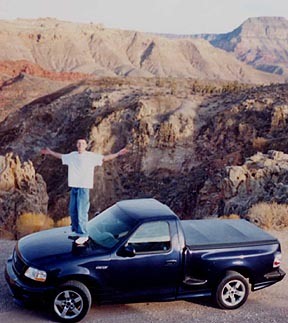 ---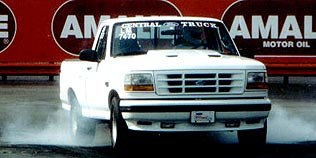 This Lightning belongs to Brian Wilson, who told us - "The truck has come a long way in the last 6 years. In 94 when I got the truck new and was running 15.20's to my best run last year of 11.50 @ 119 mph. These two pic where taken at Fun Ford race's.o One in Texas where I took second to Jim Gilbert and the other at Norwalk where I took First."



---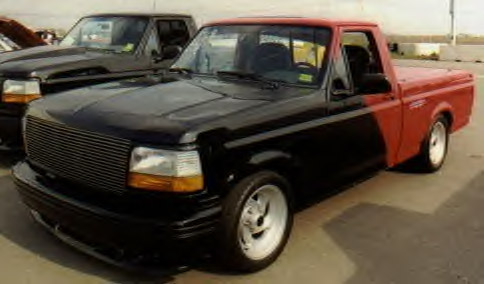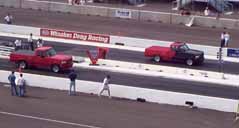 This 93 Lighting belongs to Chuck. It has only 24000 miles, custom paint and a few other touches. Last year it ran 14.9's, But he is getting ready to add a few more horses. They will come in the form of cam, head work, rockers, NOS, exhaust, chip or mass air, etc.


---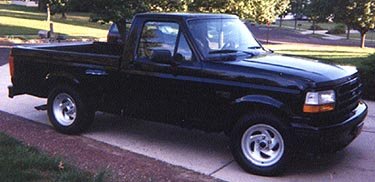 This 1995 Lightning is owned by Jim Porter of Swedesboro New Jersey


---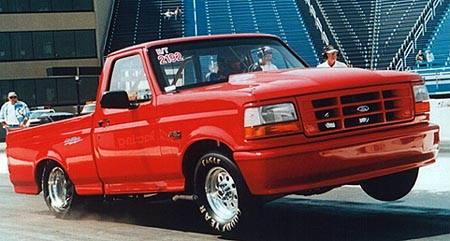 This Lightning picture was sent to us by Jason.



---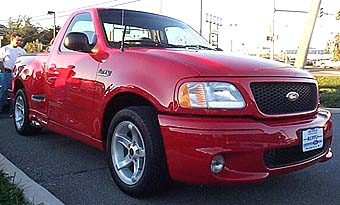 This 1999 Lightning is owned by Joe Chiaravalloti of Sicklerville New Jersey.










---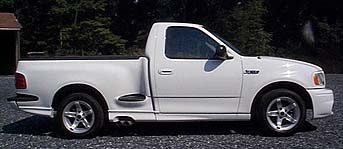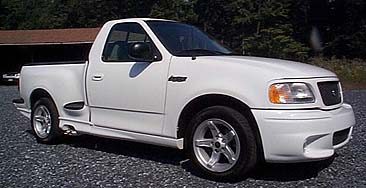 This white 1999 Lightning belongs to Jim Boggs of Woodbury Heights NJ.
Bogg's Auto Rebuilders



---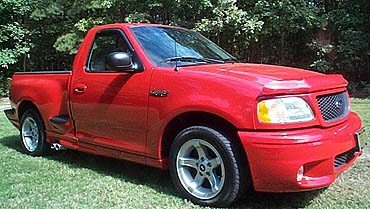 This 1999 Lightning and 2000 F-150 4x4 Off Road - are both owned by Doug Horner.



---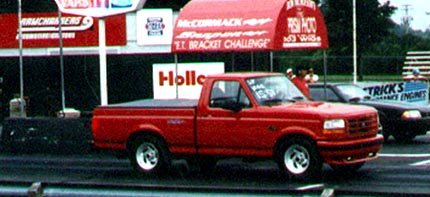 This '94 belongs to Tom Frayer. Pictured here at Milan dragway in '94 when it was new. Since then, he has added FMS 1 inch spacer, B351 cam, MSD 6al, diesel air tube, custom chip, Cobra 1.7 roller rockers, 24lb injectors and 19,000 miles. With all these mods he lost all traction (tire spin & wheel hop) and picked up 10 mph in the quarter mile.


---

Do you own a Ford Lightning?
Would you like to have your picture added here?
Let me know - Send me a message
You can send pictures by email or snail mail your pictures and I'll scan & add them to this page.



Make contact with other Lightning owners.
Sign the Guestbook ~ Talk about your Lightning, list your year and extras, Post Lightning items that you are looking for, or Lightning items that you have to trade or sell.


---
Go to: Jersey Gas Pumps - to check out my vintage gas pump collection
Check out my Vintage Ford collection


Visit some more Lightning Links :