Thinking of vacationing at the Jersey Shore?


Why not stay in a very nice Victorian
house in beautiful Strathmere?
Strathmere is a quiet town between Ocean City
and Sea Isle. The town is small and quiet, and
the beaches are free.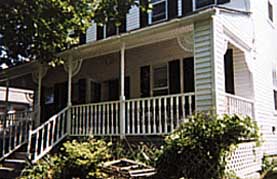 The house is on a quiet dead end street on the end
of the point, past the redlight. The first floor is
available for weekly rentals. Here are some features

Newly remodeled kitchen, with microwave

The house has 2 bedrooms, with double beds, plus small room with single bed

A sofa bed in the Living room

A color t.v with cable

An outside shower with hot/cold water

Nice shady, cool front porch

1 block from beach

2 Blocks from bay and bay point

Walking distance from Uncle Bill's Pancake House, and The Deauville Inn - where you can dine overlooking the bay.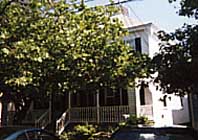 Check out Strathmere on Yahoo!






For more information, please contact: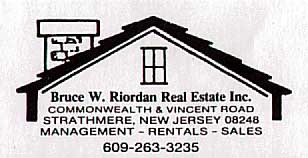 Discount on off-season rentals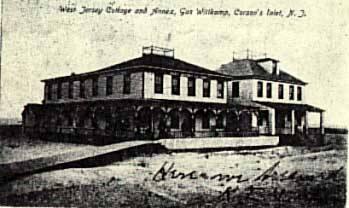 This is an old postcard of the house and motel.
The house was built in 1902. It was originally the
annex to the hotel 'West Jersey Cottage' The owner
Gus Wittkamp was also the station master for the train
stop in Strathmere. The train ran right by the hotel,
where the bridge is now. The hotel was destroyed in
a very bad hurricane in 1940, and is no longer there.



This page has been visited by
people looking to take a vacation!